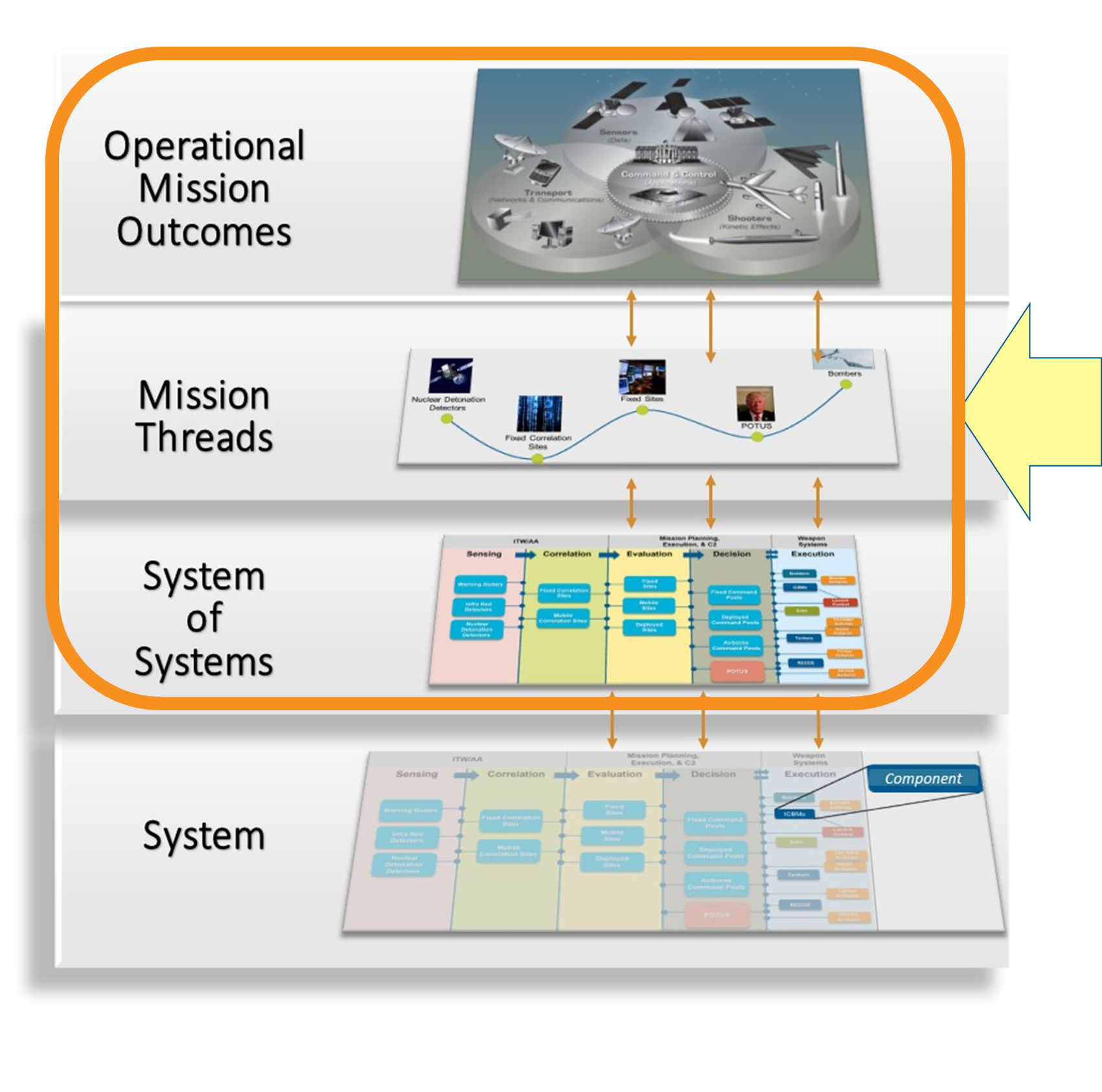 Mission Threads and Mission Engineering Threads
In this module we will define and discuss 'mission threads' (MT) and 'mission engineering threads' (MET) and their role in mission engineering (ME).
Course Number

ME05

Self-Paced
About This Course
By the end of this module, you will be able to describe: Definitions of MT and MET, and the uses of MT and MET in ME.
This material was developed in partnership with OUSD R&E and is based on material in the DoD Mission Engineering Guide and on experience applying digital engineering to ME.
Requirements
There are no prerequisites for this module.
Course Staff
Christina Thompson
Lead Systems Engineer, Presenter
Dr. Judith Dahmann
Technical Fellow, ME Series Director
Frequently Asked Questions
What web browser should I use?
The Open edX platform works best with current versions of Chrome, Edge, Firefox, Internet Explorer, or Safari.
See our list of supported browsers for the most up-to-date information.